Low-calorie dishes: Today is saved!
Eat the greatest things without gaining weight here? It is possible! Because fortunately there are low-calorie dishes that taste great, but do not hit so bad to book.
Of course there is now no question of a lasagna with extra sauce and cheese. And also on treats like pizza or a breaded cutlet with french fries must renounce, if you want to save calories.
But do not worry, there are plenty of low-calorie dishes that are just as tasty as their high-calorie relatives. How about, for example with a fresh vegetable stir-fry with chicken? Or with an exotic curry with cauliflower and tomatoes? Also pasta fans will enjoy the treats that we presented on the here and other following pages.
Chicken Pan with Courgettes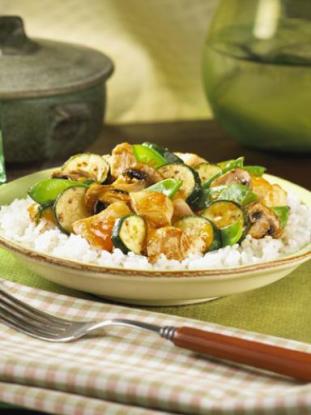 Per serving about:
325 kcal
10 g F
31 g carbohydrates
25 g E
Preparation time: 20 minutes
Baking / Cooking time: 20 minutes
Ingredients (for 2 servings):
2 bell peppers
300 g zucchini
2 spring onion
160 g chicken breast
oil
1 tablespoon soy sauce
1 teaspoon minced ginger and chili
200 ml vegetable stock
60 g brown rice or whole wheat pasta
Preparation:
Bell peppers, zucchini, spring onion and chicken breast cut into small pieces. The meat in a nonstick skillet in 1 tsp oil fry, season with soy sauce, minced ginger and chilli, remove from the pan.
Pepper fry in 1 tsp oil while stirring. Zucchini and spring onions give, fry briefly.
Add meat and the vegetable stock, simmer briefly.
These cook brown rice or whole wheat pasta.
Noodles With Steak Meat & Sour Cream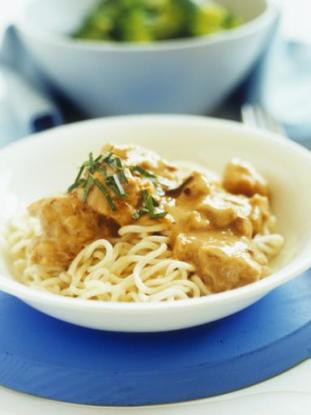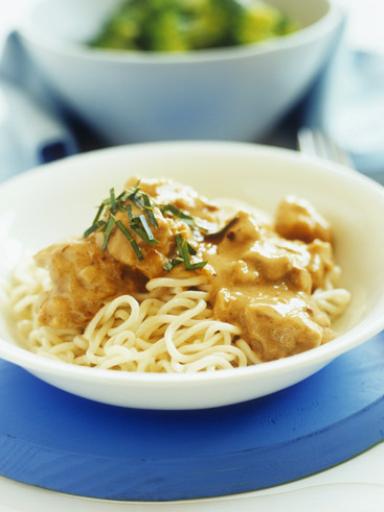 Preparation time: 20 minutes
Baking / Cooking time: 20 minutes
Ingredients (for 2 servings):
4 tomatoes
2 kl. onion
200 g pork cutlet
2 tsp oil
60 g spaghetti or other pasta
2 tablespoons sour cream
Preparation:
The Dice the tomatoes – The onion finely dice.
Cut the pork cutlets in strips. Good fried with the onion in a pan with 2 tsp oil.
Add tomatoes, simmer and add 10 minutes.
Meanwhile the pasta is according to package directions until al dente. The sour cream into sauce stir (do not boil!) And serve with the noodles.
Summary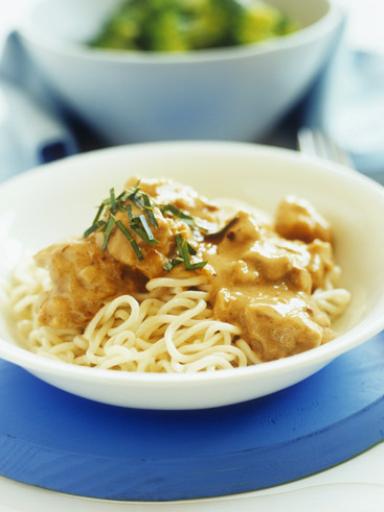 Recipe Name
Noodles With Steak Meat & Sour Cream
Published On
Preparation Time
Cook Time
Total Time
Average Rating





Based on 1 Review(s)