KIT KAT CAKE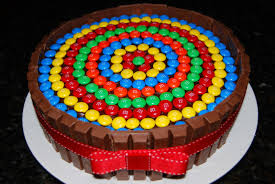 INGREDIENTS:
A prepared cake with cacao
A package of chocolate pudding
Milk
Sugar
2 sliced banana
6 packages of kiktkat
3 packages of m&m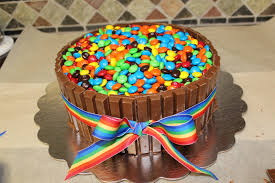 DIRECTION:  
Prepare the pudding according to the direction on the package. Add sugar in lukewarm milk. Wet the bottom part of the cake with this mixture. Rub puddingon the cake. Place bananas on the cake. Put the upper part of the cake on this and wet it with milk. Rub the pudding on the upper part of the cake. Divide kitkats from eachother and place them around the cake. Wrap it with ribbon. Put M&M on the cake. Bon Appetite!