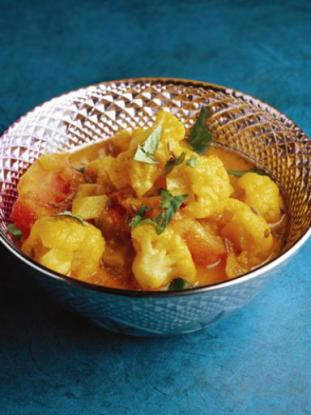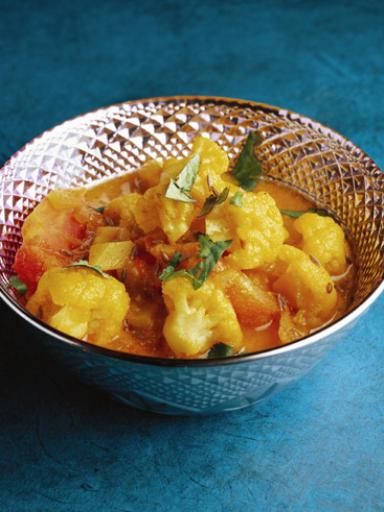 Per serving about:
320 kcal
10 g F
45 g carbohydrates
15 g E
Preparation time: 20 minutes
Baking / Cooking time: 30 minutes
Ingredients (for 2 servings):
2 cloves of garlic
2 leeks (Allium)
300g small cauliflower florets
1 tsp curry powder
120 ml vegetable stock
600 g peeled, chopped tomatoes
2 tablespoons chopped parsley
Salt and pepper
4 tbsp yogurt (1.5% fat)
100 g couscous
Preparation:
The chopped clove of garlic and the chopped leek (leek) fry while stirring.
The small cauliflower florets and add the curry powder and fry briefly. Add the vegetable broth, cauliflower, cover simmer 6 minutes.
The peeled, chopped tomatoes, mix, salt and pepper. Simmer 15 minutes, sprinkle with 2 tablespoons chopped parsley and garnish with 4 tbsp yogurt (1.5% fat).
For this purpose, 100 g couscous according to package instructions and cook.