8 IMPORTANT REASONS FOR EATING YOGURT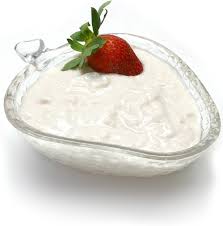 Yogurt has very important place in our nutrition. It is ideal food because it is healthy, and ready to be eaten in every time during the day. It is rich from proteins and vitamins.
1- IT PREVENTS HIGH BLOOD PRESSURE
All the researches show us that milk and milk products decrease the risk of having high blood pressure. If you eat yogurt 3 times a day you decrease your risk of having high blood pressure 45%.
2-IT IS RICH FROM VITAMINE AND MINERALS
Yogurt is rich from vitamine and minerals. It contains calcium, phosphorus, iodine, fluorine and zinc. Also it contains Vitamine A and E. If you eat yogurt your colons will produce Vitamine B.
3- YOU CAN LOOSE WEIGHT
If you eat yogurt in your diet, you will give 25% more weight. This weight loss will be from your abdominal region.
4- IT INCREASES THE FEELING  OF FULLNESS
When you eat yogurt, you feel fullness for long hours. Always eat yogurt in your diet in this way your blood sugar will be in balance because yogurt is rich from proteins.
5- IT CONTAINS PROBIOTICS
It is ferment product and contains probiotics which are friendly bacteries. Probiotics is useful for digestion system. It prevents colon cancer and it is important for immune system.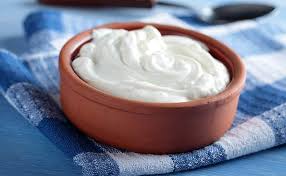 6- IT PREVENTS OSTEOPOROSIS
Osteoporosis is seen in lack of calcium so calcium is very important in your diet. Yogurt is very rich from calcium. Eat yogurt every day in order to fight against osteoporosis.
7- IT IS IMPORTANT FOR MUSCLES
Yogurt is rich from calcium and for building up muscles calcium is very important. You can eat yogurt with fruits and oat in yor diet as different choice.
8- IT IS PROTECTIVE AGAINST POISONING
Yogurt has cleaning effect in colons. Because of this effect it is protective  against poisoning. It prevents living and reproducing of harmful microbes in colons. Thus, it is protective against food poisoning.